Update: Looking For Big Brother 11 Live Links? Click Here
Updated links for Big Brother 10 Live Feed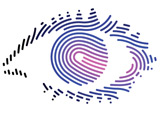 There is no 24/7 live feed from the house at present.
Live feed is however being shown from approx 1am till 6am.
Online Latest links ………….
Try…. Here
Try…. Here
click on the triangle in the box below.
Watch live video from garthytv2 on Justin.tv
If the streams are down, try hanging around for a while and read the chat.
Somebody may give a new link out.
try surfing Justin.tv
Bring back the red button petition here