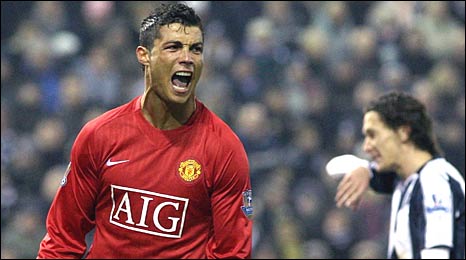 United made it a record 11 Premier League clean sheets
as they thrashed West Brom at The Hawthorns.
Berbatov scored after 22 minutes,
Carlos Tevez tapped in seconds before the break
and Nemanja Vidic headed home a third on the hour.
Ronaldo then struck twice in eight minutes to seal United's win.
It gave United a three-point lead ahead of Liverpool in the title race,
with the added bonus of topping up their goal difference in style.