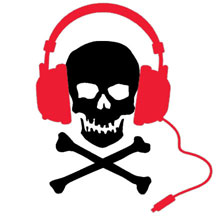 The British Phonographic Industry (BPI) is to take legal action
against people who download music illegally from the internet.
How about the British Public take action against the music industry?
nobody buy any music whatsoever for 6 months!!!!!!!
I personally use Kazaa to download music,
and i am buying more cd albums now because of this.
Think about it, what else would you buy without viewing first?
Did you see your car before you bought it?
Did you view your house before you bought it?
How about those jeans did you try them on first?
They know what the problem is …… MUSIC COSTS TO MUCH !!
but are not prepared to do anything about it.
The legal download chart has already become a success but again is still
priced too high.
The solution how about instead of the music industry being mega-rich they only
become just…… rich !
Sky Tv is heading the same way……..but thats a rant for another day !