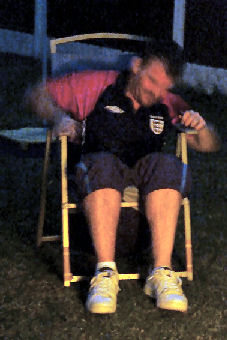 Another game and another excuse for a BBQ.
And once again another game
that failed to live up to expectations.
Englands team of superstars were made to look like a sunday pub team
Algeria (1000/1 outsiders to lift the trophy)
will never earn an easier world cup point.
Oi Capello has Joe Cole gone home?
Lampard should go home !
And has anybody found Rooney's dummy yet?
England now have one more match to redeem themselves but i don't hold out much hope.
Still, we had a good night anyway
They don't make chairs like they used too! –>