We went to see Starlight Express today as part of mum's birthday present.
And what a cracking show it is.
I'm quite getting into this theatre luvy,
The costumes were great and the set fantastic.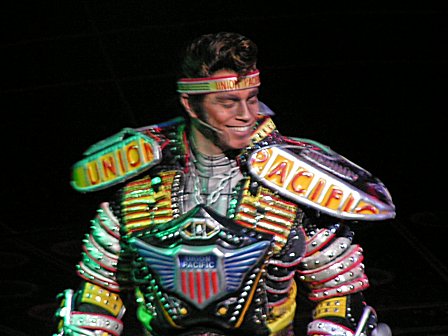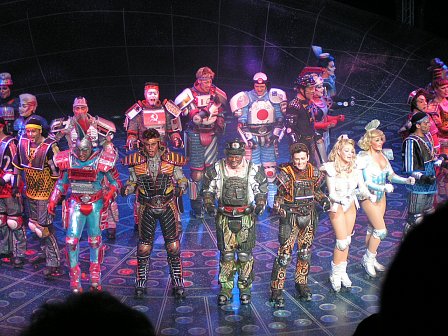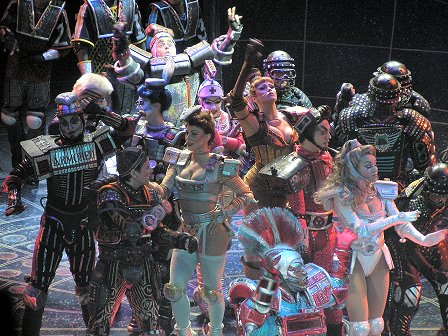 The 'race' scenes were done via 3d film on a giant screen
and they were done very well.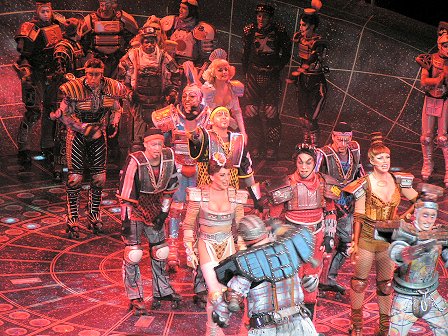 The show had a couple of hicups tho,first in the opening minutes
a member of the cast fell off the stage, ouch
Then in the second half we had the message 'will all trains return to the sidings'
then the saftey curtain came down for 5 minutes.
This certainly did not dampen the spirit of the audience tho,
who gave the cast a much deserved raptuous applause as the show ended.
I'm all for theatre for the masses but at ?35 a seat i thought this
1 was just a bit expensive.
That was until i read the program which read ' they maybe only 23 people on stage,
but it takes over 200 people to put this show on every night'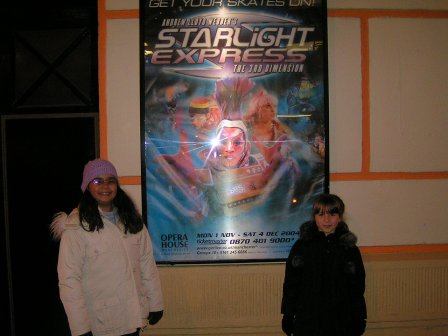 Starlight Express is at the opera house until December 4th.
More pics in my gallery, click on the pic below to view them.