We watched Megan have her 1st dress rehearsal today
in preparation for the North West Qualifiers next month.
They were brilliant.Good luck in the competition girls.
———————————————————————–
Also the class feis was held today.
Meg danced the Heavy Jig for the 1st time in competition.
i am so used to seeing a blur of legs wizzing around the house
while she is practising,but this was the first time
i have seen her dance in her heavy shoes.
wow was i impressed,well done superstar keep it up.

meg is on the left ,beth is in the middle
———————————————————–

where do they get their stamina from?
———————————————————–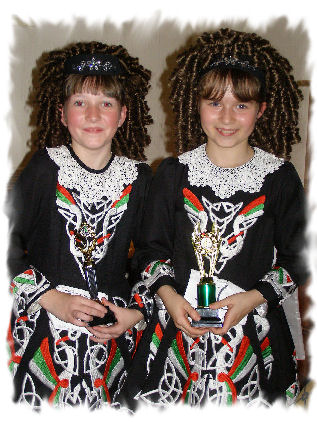 More medals and a trophy for the collection.