The number of British people who are sceptical about climate change is rising,
a poll for BBC News suggests.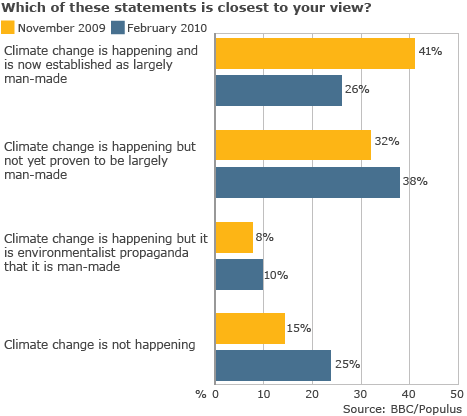 During the intervening period between the two polls,
there was a series of high profile climate-related stories,
some of which made grim reading for climate scientists and policymakers.
In November, the contents of emails stolen from a leading climate science unit
led to accusations that a number of researchers had manipulated data.
And in January, the Intergovernmental Panel on Climate Change (IPCC)
admitted that it had made a mistake in asserting that Himalayan glaciers could disappear by 2035.
Insert Wake Up by Rage Aginst The Machine here !