V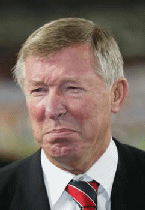 Quite simply we were awful.
Next season let's bring in performance related pay.
Cos on this performance United would have saved a fortune !!!!
Ferdinand should be especially embarrased about picking his wages up this week !
Did anybody else notice a mistake on the team sheet?
They advertised Saha but Heskey played instead!!!!!
I am not a bad loser,i just don't like getting beat !