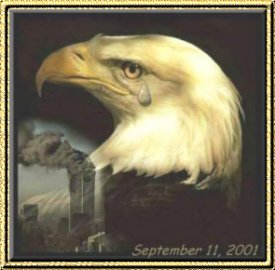 America is preparing to mark the third anniversary of the September 11, 2001 terrorist attacks.
The names of the 2,749 people who died at the World Trade Centre will be read out by
relatives during a ceremony at Ground Zero in New York.
The 67 Britons who perished will be remembered at a separate service at the nearby
British Memorial Garden.
There will also be ceremonies at the Pentagon,
which was hit by a third aircraft, killing more than 100,
and a field in Pennsylvania, where passengers forced terrorists to
crash a hijacked airliner heading for Washington.
My thoughts go to all those who were affected by these attacks.